It's a family affair for Indian restaurant chain and myAPPetite
Based in Worcestershire, Indian restaurant chain, The Lamp, has 2 successful restaurants in Cleobury and Bewdley and 1 takeaway venue in Highley. Renowned for their quality Indian food, they were interested in looking at ways to further increase their customers and have an online presence.
They have now been working with myAPPetite for over a year and seen a huge success since launching their own app and online ordering. 
myAPPetite Managing Director, Andy Simmonds, visited Jay, the General Manager at The Lamp Signature – their Bewdley-based restaurant, to understand just how successful the app has been for them.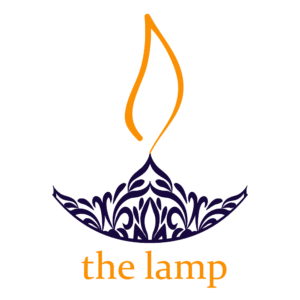 Partnering with myAPPetite…
Jay stated: "I remember the app and online ordering working really well at our Cleobury restaurant, so when we opened a restaurant in Bewdley, we were really keen to replicate the success.

"We're confident in the quality of our food, but it was important to get our name out there as there's a fair few Indian restaurants in Bewdley. Having our own app and web ordering platform not only made us stand out but I remember it really helped us during the pandemic. Since Lockdown has ended, our customers are still ordering via the app which is great as we don't have to pay any commission."
Andy commented: "Just looking at the stats across the three businesses, and the app's been downloaded by 1,408 people and there's been over 3,500 orders, which is great. I remember when we first came out here and you wanted to re-print your menus and add the QR code for your customers to download the app."
Jay replied: "Yeah, we really wanted to push it to make it a success, and I think you gave us 1,000 free flyers with the QR codes on them to hand out too, which helped promote the app."
It's easy to use…
Andy asked: "I've got to ask, what do you think is one of the best features of the app?"
Jay answered: "I really like the push notifications feature. The ability to send out as many push notifications to our customers at no extra cost is great and it's so easy to use. Here at The Lamp in Bewdley, we have over 400 customers who have downloaded the app and who are now in our database, within seconds we can send a notification to them, whether that's promoting a certain offer or simply informing our customers we have extra delivery drivers on, so there's no long waits."
Andy: "(laughs) yeah I've received that a few times and next thing I know I've ordered a feast (laughs)!"
Highly recommended…
Jay concluded: "Working alongside myAPPetite has been great, it's not only brought in an extra source of revenue for us, but it's also improved our customer service, which is really important to us. We can inform our customers how long the delivery is going to take and with the app being so customer-friendly it makes it easier for them to order from us."
Andy added: "It's great when customers are proactive and push their app as, ultimately it's beneficial for them. It also helps if their food is good, and I can personally vouch that the food at The Lamp is exceptional. The only issue is it's not far from my home, the fact the food is amazing and the ease of ordering it through the app, doesn't help my waistline".
To place your orders, click the links to download their app or simply order online…