Fun Facts: myAPPetite
Here at myAPPetite we are helping more and more businesses increase their revenue and improve their customer service, whether that's via their own branded app developed by myAPPetite, QR table ordering or any of our other packages.
Below are some quick facts on just how much we've helped our customers in a relativily short amount of time. We're constantly growing and can't wait to help your business grow too. If you're interested in us showing you how we think we can help take your business to the next level, get in touch, by clicking the button below (you won't regret it).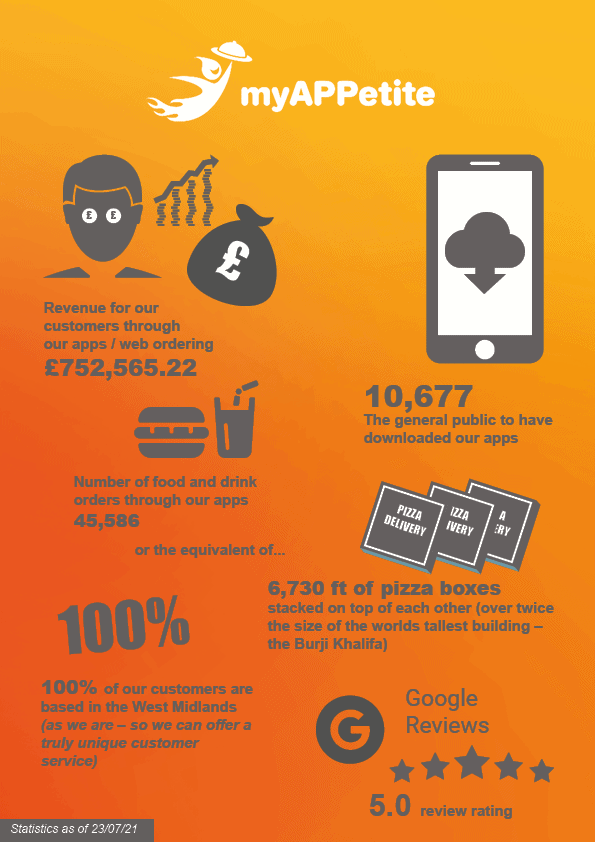 CLICK HERE TO GET IN CONTACT WITH US